Dogs just love to shower!
You are wrong when you say dogs hate showering. Look at them having a pawsome time!
I know my dog loves to shower. But just look at these dogs. They look like they enjoy it way too much! Simply adorable.
Those happy eyes!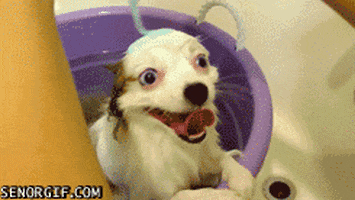 He looks like he's really enjoying!
LOL.
So comfortableeeee! Damn, I need a shower now!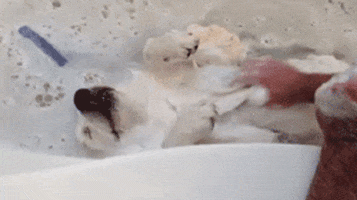 Remember to shower your pups at least once every week to keep them clean, smelling fresh and happy! Get yourself familiarized on how to groom your dog correctly!
(PS: Subscribe to our newsletter for more laugh and entertainment!)
Updated: August 28, 2017.