Dogs are just as excited when it comes for shopping! Look how happy and adorable they are with those trolleys.
I seriously want that cute tiny trolley for my dog!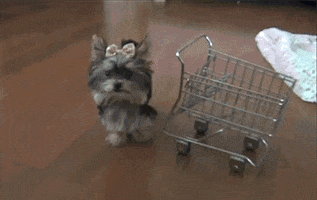 Alright, are you done? Your cart is full!

Hmm… what should I get?

So troublesome to bring a kid out.
Wheeeee!
Happiness is shopping!
Aren't they simply adorable, emulating what we humans do in real life? They are always full of surprises to bring us that smile! 😀
(Ps: Subscribe to our newsletter for more laughs and entertainment!)