Front seat or back seat – Bet you didn't know this is how your dogs look like when they stick their heads out of your car windows!
Ahhhh yes… the windddd!
Check out my loose facial muscles!
How's my teeth looking?! Great?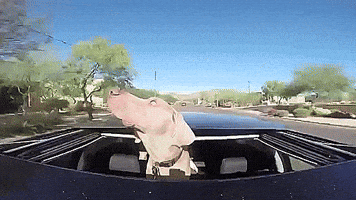 Say Cheese!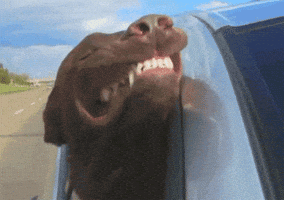 flip flap flip flap! He's enjoying way too much.
I seriously can't get enough of these! They are too funny not to scroll back up and laugh all over again.
Aren't dogs awesome like this?! Have a great day guys.
(Ps: subscribe to our newsletter for more laughs and entertainment!)